Google Cloud Next '20 Announcements: BigQuery Omni And Confidential Virtual Machines
Google Cloud Next, Google Cloud's largest annual tech conference, has announced industry-changing news.
August 1, 2023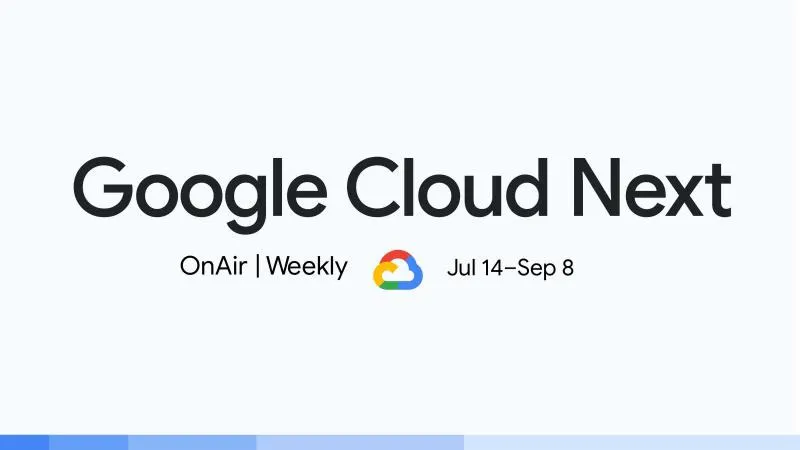 Due to the COVID-19 pandemic, Google Cloud Next '20: OnAir replaced Google's largest annual conference, Google Cloud Next.
Google Cloud Next '20: OnAir is a digital event series airing July 8-September 8th and so far has been filled with groundbreaking announcements from Google Cloud regarding new product launches and other tech news.
During the start of the virtual conference earlier this month, Google Cloud introduced BigQuery Omni and Confidential Virtual Machines (cVMs), two products with the potential to change the cloud space as we know it.
BigQuery Omni
Launched by Google in 2010, BigQuery is a fully-managed, serverless data warehouse and one of the fastest-growing services in the Google Cloud product portfolio. Although Google Cloud users are currently able to utilize data from other cloud providers, it can often be a costly and time consuming process. However, with BigQuery Omni, users no longer have to manually move data between cloud providers as it will all be available directly in the BigQuery Omni interface. This new feature will allow customers to access and compare data from Google Cloud, Amazon Web Services, and very soon Microsoft's Azure. This further enables easy multi-cloud operations, after their roll-out of Anthos, and could be the boost Google Cloud needs to dominate the cloud market share.
Confidential VMs
Google is also making privacy priority by launching Confidential Virtual Machines, its first confidential computing product. Virtual Machines allow users to access their own computer and servers virtually, removing the need for different physical devices. However, Confidential Virtual Machines (cVMs) takes it one step further by also encrypting data while it is in-use and being processed. Google Cloud currently only encrypts data at rest or in-transit leaving data vulnerable while in these states. A Confidential Virtual Machine will add another layer of security by encrypting all data through memory encryption. In fact, Google Cloud is the first major cloud provider to offer this level of protection and security. Additionally, Google Cloud is touting the transition to cVMs as "seamless," stating all Google Cloud Platform workloads currently running as a VM can also be run as a cVM.
Other Google Cloud Next 2020 Announcements Include:
Improvements to G-suite for an enhanced remote working experience including security updates to Gmail, Meet and Chat
Added security for government clouds through the new Assured Workloads for Government
Launching of C2C, a new knowledge sharing community
Introduction of Google Cloud ISV/Saas Center of Excellence (CoE), a resource for independent software vendors to transform their apps and deliver enhanced insights
Updates to Google's Partner Advantage Program
Enhancements to Google's Global Cloud Infrastructure
Further protection to websites and applications through Google Cloud Armor
A new transantlantic cable, the Grace Hopper subsea cable, will be comissioned in 2022 to connect the US, UK and Spain
To better enable fast and simple cloud migration, Google Cloud revealed a new program: Rapid Assessment & Migration Program (RAMP)
Sources:
https://cloud.google.com/blog/topics/google-cloud-next/complete-list-of-announcements-from-google-cloud-next20-onair