Emerging Technologies Achievable Through The Cloud: 4 Practical Examples
Ignoring the hype, the world of cloud computing is still superlative in every sense of the word. Let's explore it with some real-world applications.
August 3, 2023 | Emerging Technology |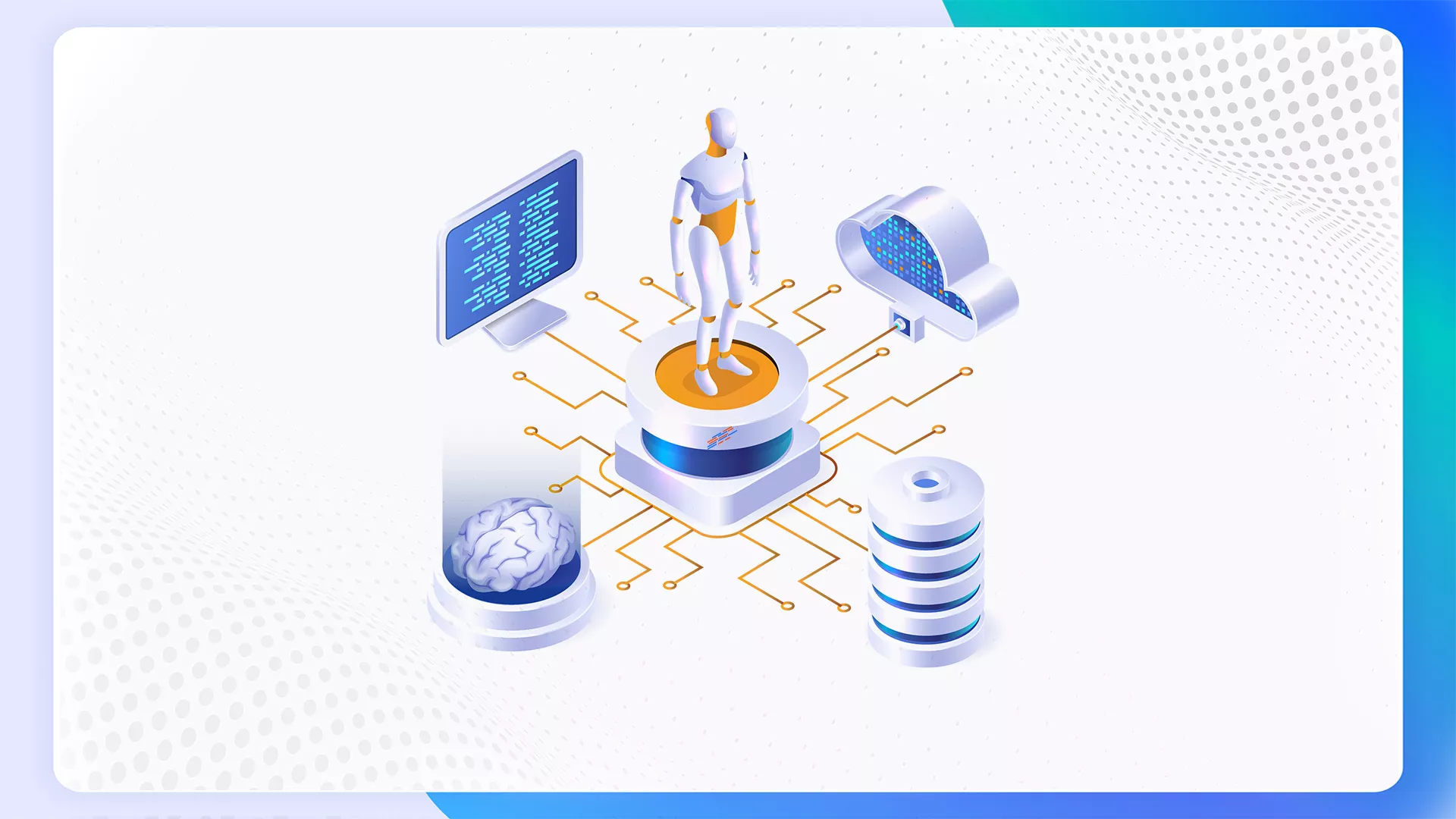 Cloud computing is the foundation beneath some of the fastest growing tech industries in 2022, So it can get difficult to tell the difference between all the buzzwords that are thrown around cloud computing and the actual technological advances and benefits that are achievable with smart and efficient use of the cloud.
To help you cut across the noise and look at the objective benefits of the cloud, let's take a look at he top 4 practical examples of technologies achievable through the cloud as of 2022.
Big Data Analytics and Data Science
Information may be the new oil of this century but it alone cannot give companies a competitive advantage — executives also need to be able to data-driven decisions before the opportunities pass. However, most companies generate terabytes of data every week which is often too much information to process effectively, thus being unable to capitalize on most time-sensitive opportunities. Big data analytics is a solution to this problem.
Related: What is Data Science: A Legacy Business' Guide to Big Data Analytics
Thanks to the near limitless scalability of the cloud, companies are able to gather and analyze data at a nearly instantaneous rate. Leveraging big data analytics empowers organizations to run more efficiently in terms of cost and decision making. Companies can make data-driven decisions brought to them by data analysis tools that are provided through the cloud.
For instance, BigQuery from Google Cloud has many powerful features that allow users to view their data in real-time, providing continual up-to-date information to help guide business decisions. Big Query is a serverless NoOps (no operations) platform that separates compute and storage, meaning that better autoscaling is offered as they can be independently scaled as required. BigQuery's Machine Learning and Business Intelligence Engine analysis of various data models are quite powerful. It integrates seamlessly with the Google Cloud AI platform and other tools likeLooker Studio.
Cloud service providers like Google Cloud Platform (GCP) use shared computing to process large datasets extremely quickly. Also known as cluster computing, Google uses hundreds of computers interconnected together for quick data analysis and completing complex computing tasks. Businesses like yours can also make use of similar services like cloud service providers to improve insights and decision-making.
(Sources: SAS, Google Cloud, Hostingtribunal)
Automating Tasks Through Artificial Learning and Machine Learning
Automating mundane and repetitive tasks is and should be the top priority for businesses in this age. Even automating the simplest tasks, most business environments can free up to 30% time for employees — allowing them to focus on more important matters.
Cloud service providers have made it extremely easy for businesses of all sizes to dabble with business process automation. For instance, at the most fundamental level, businesses can automate how they receive and sort documents through document management, to automating entire workflows including delivery pipelines and testing updates in a controlled cloud environment. Tools such as Google's Document Understanding AI can actually help you ensure your data is accurate and compliant. This is especially helpful in highly regulated industries where accuracy and precision are crucial to operations. It is also quick and easy to request more compute if needed for deep learning and complex ML training by requesting GPUs or using a managed service like Kubeflow.
Another emerging technology that is now accessible to small to medium enterprises is machine learning. Put simply, machine learning refers to training computer algorithms to interpret and interact with data without human interference. With increasing accuracy, MI (a subset of AI) is becoming incredibly valuable to businesses as it has virtually unlimited use cases.
(Sources: Google Cloud, Interactions)
Internet of Things (IoT)
Although lesser-known among legacy businesses, the Internet of Things is one of the fastest-growing industries in the world and was valued at $381 billion at the end of 2020, up from $181 billion in 2018 – a significant growth. Alexa and Google Home are two of the most popular examples of IoT devices of which you're most likely very familiar. Apart from that, smart TVs, smart refrigerators, smart LEDs, security systems, thermostats, and even cars (think Tesla) that operate over WiFi are all a part of the internet of things.
Think of IoT devices as part of a much larger network all of which have a backbone in the cloud. Aside from pure convenience, IoT can be seen making significant breakthroughs in other spaces such as health tech. Fitbit, for example, has partnered with Google to transform how their product integrates between fitness and the cloud. The device uses Google's Cloud Healthcare API. The API is a service that "helps facilitate the exchange of data among healthcare applications and services that run on Google's Cloud." Even more interesting is that the API also integrates analytics tools like BigQuery, AI tools like AI Platform, and data processing tools like Dataflow.
Similar tools and APIs are available for businesses in different industries so they too can help connect their device to an online network and introduce security patches, fix bugs, add features, and more.
(Sources: internetofbusiness, Google Healthcare API)
Augmented and Virtual Reality
Though it has become significantly more popular in the last few years, augmented and virtual reality are not new technologies. Leftronic reports that the number of augmented reality users will reach 3.5 billion by 2023. Furthermore, they estimate that the AR and VR device market will hit $198 billion by 2025. In fact, large institutions like Boeing and NASA have been developing their own AR and VR technologies for training purposes for quite some time now. However, thanks to cloud proliferation, technologies like virtual reality are finally becoming accessible and more importantly, affordable for the average business to experiment with.
So how does it work?
When applications superimpose a CG image into the real world, they create an augmented reality experience. Augmented reality places computer-generated objects in the human world, whereas virtual reality places you into a computer-generated world. Businesses can use this technology in a number of ways including giving consumers a virtual reality tour of their product or use it for training in a safe environment.
It's also quite easy to get started with. Google's Cloud Anchor allows developers to create experiences within their app for users to add virtual objects into an augmented reality environment. Thanks to Google's ARCore Cloud Anchor service, experiences are allowed to be hosted and shared between users. Virtual Reality allows you to be transported to distant places and immerse yourself in foreign environments. Devices such as the Oculus Rift or Quest and the HTC Vive provide outstanding experiences that can run independently of a computer. When used at its capacity, Virtual Reality can be transformative for gaming, education, and immersive experiences.
Wrapping up…
These emerging technologies unlock a completely new frontier that businesses can compete in without exorbitant investments or technical knowledge. With all the right tools already available at their disposal, most businesses only need a helping hand to get started. If your organization is considering using the cloud to leverage an emerging technology but is unsure about the intricacies, reach out to D3V and set up a free strategic consultation with our certified cloud experts. Our team can help determine the best set of options for your company based on your business needs and aspirations.
Author